You won't find travel trailers anywhere else in Atlanta like the luxury RV trailer rentals at North Atlanta RV Rentals. Our travel trailers allow you to park your RV and then hit the road, exploring all the Atlanta area has to offer. Call us today at (770) 966-1551 to get an instant quote and begin planning your camping vacation.
ALL RESERVATIONS MADE FROM MAY 5TH - SEPTEMBER 15TH REQUIRE A 5 NIGHT MINIMUM.
ALL RESERVATIONS MADE FROM SEPTEMBER 16TH - MAY 4TH REQUIRE A 3 NIGHT MINIMUM.
A 5 NIGHT MINIMUM IS REQUIRED DURING ALL MAJOR EVENTS AND HOLIDAY WEEKENDS.
Clean & New RV Rentals
Smoke & Pet-Free
With select rentals that allow pets
24/7 Help Hotline
Managed by our professional, friendly staff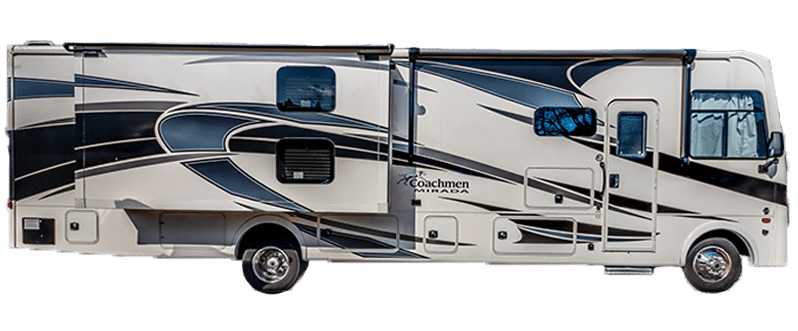 Additional Amenities
Grills, beach cruisers, and more
RVs for Sale
Gently used and and well-maintained
Advantages of Our Travel Trailer Rentals
The travel trailer rentals from NARV offer both affordability and flexibility for your next camping trip. You can hook up one of our luxurious camper rentals to your truck, tow it to the RV campground or state park of your choice, then unhook it and explore the beautiful surroundings nearby. Our travel trailer rentals also have water and electric hook-up as well as enough room to sleep up to seven people. Experience these amenities and more with a luxury travel trailer from NARV:
Spacious bathrooms
Microwave, refrigerator, and stove
Generous storage space
Outdoor kitchen space with mini-fridge, sink, and gas stove
Luxury RVs at Affordable Prices
Whether you are renting one of our Class A motorhomes, Class C motorhomes, or luxury travel trailers, you will receive the same exceptional customer care from our dedicated staff. Along with our smoke-free travel trailers, 24/7 help hotline, and new, clean RV rentals, we offer two upgraded services that will make your camping vacation a true luxury:
White Glove Drop Off service includes:
Emptying the grey water tank.
Emptying the black water tank.
Refilling the gas tank at current daily prices.
Cleaning and sanitizing the entire RV.
Drag and Drop program includes:
Delivery of your travel trailer rental to the location of your choice.
Pickup of your travel trailer rental at a designated time.
Drag and Drop program available for an additional fee.
Luxury RV and Motorhome Rental Services in Atlanta
RESERVE NOW